How to apply for NPC birth registration Ad-hoc staff recruitment will be discussed in this post. Read on to be properly guided.
It's no longer news that the UNICEF, the National Population Commission (NPC) and the National Youth Service Corps (NYSC) in Nigeria partnered to register 12.7 million births in 2023.
The partnership will see up to 800 NYSC members and NPC ad hoc staff recruited and teaming up to conduct the exercise.
The exercise will include the issuance of birth certificates that provide the names and nationality of every child in Nigeria, under the age of 5, in 21 states, 456 local government areas, and 4,978 wards across the country.
In view of this, NPC has started recruitment for interested NYSC members and the ad hoc staff.
Requirements For NPC Birth Registration Ad-Hoc Staff Recruitment
The following are the requirements before you start the application process.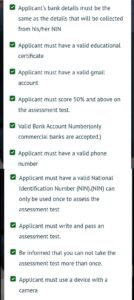 Applicant must have a valid National Identification Number (NIN). NIN can only be used once to assess the assessment test
Applicant must write and pass an assessment test
Be informed that you can not take the assessment test more than once
Applicant must use a device with a camera
Applicant's bank details must be the same as the details that will be collected from his/her NIN
Applicant must have a valid educational certificate
Applicant must have a valid gmail account
Applicant must score 50% and above on the assessment test
Valid Bank Account Number (only commercial banks are accepted
Applicant must have a valid phone number
How To Apply For NPC Birth Registration Ad-Hoc Staff Recruitment
As soon as you click on the below link, you will be prompted to allow birthregistrationadhoce-recruitment.com to use your device's location. You must click on Allow, if not, you will not be allowed to proceed. If your location is turned off, switch it on before clicking the below link.
APPLY FOR NPC BIRTH RECRUITMENT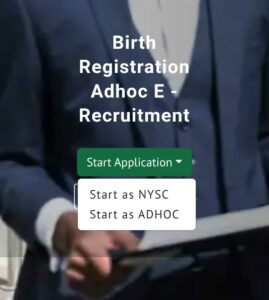 Open the above link, click on Start Application and select Start as ADHOC.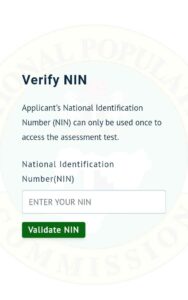 When the link opens, enter your NIN to proceed.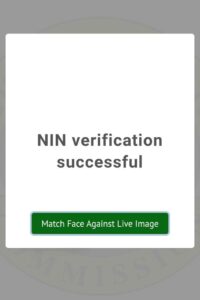 After entering you NIN, you'll be taken to another page that displays your NIN picture and name. Click on Match Face Against Live Image.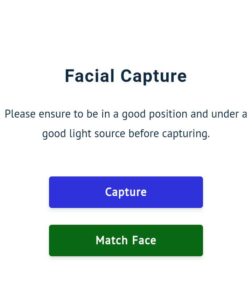 Click on Capture when the link opens and proceed.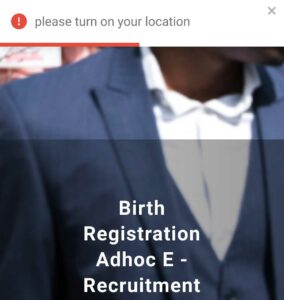 If you are experiencing, Please turn on your location, even after turning your location on. Please, read how to fix the problem, by CLICKING HERE.
Keep checking our website for more updates. You can also use the below comment box to ask your questions, which will be answered immediately.
How Else Can I Always Receive Updates From inform.ng?
Sign up for our newsletter to always receive all our updates directly to your email, and you can also join our WhatsApp and Facebook groups, follow our Twitter and Facebook pages, and subscribe to our Telegram channel. Follow any of the below links to do so.