2023 NPC screening requirements and what to expect on the day you are invited are discussed in this post. Continue reading to be duly guided.
Please note that the National Population Commission's (NPC) recruitment review team will conduct the screening exercise in all the states of the federation plus the FCT.
In case you have lost your application ID or access code, read how to retrieve it because you will need it on the day of the screening.
All the prospective ad hoc workers will go through a rigorous screening process before they are fully cleared to assist with the 2023 Population and Housing Census and get paid. This will guarantee that only qualified candidates are hired.
The NPC screening will be conducted physically at various LGAs designated centers, which will be made known to every prospective ad hoc staff member via Email, SMS or WhatsApp message.
What are the 2023 NPC screening requirements for all applicants
The 2023 NPC screening requirements include:
Your National Identification Number (NIN).
Your highest school graduate certificate.
And your passport photograph.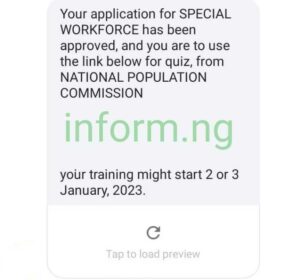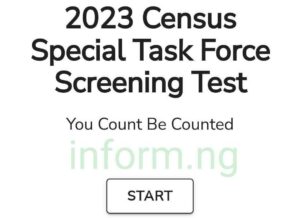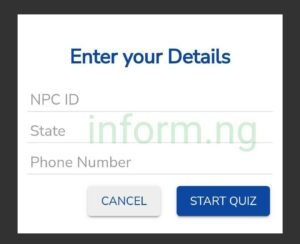 When the applicant arrives for the screening, the NIN, passport and school certificates will be thoroughly checked. A link will also be sent to their phone to write a quiz which is part of the screening and when you open the link, click on START to proceed. After clicking on Start, new fields will appear where you are expected to provide your NPC ID, state and phone number to continue.
After providing it, you'll be taken to a page that houses the quiz, which consists of five questions. Click here to see all the five questions being asked during the quiz.
What happens after an applicant has completed their screening at the NPC state office?
After an applicant has completed their screening at the NPC state office, the NPC officer present will demand their application ID or access code, which they will use to change their application status on the NPC website from pending to approved, meaning that the screening was successful.
What should I do next after my application status has changed to approved?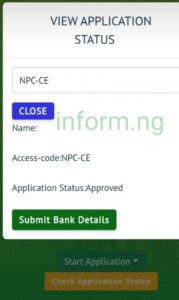 You will now get a new button called Submit Bank Details on the NPC website.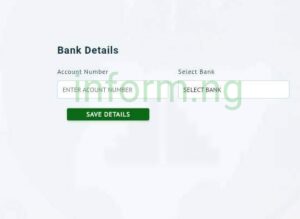 You're expected to fill in your account number and select the bank, which will automatically bring out your name. Then click save details.
Keep checking our website for more updates. You can also use the below comment box to ask your questions, which will be answered immediately.
How else can I always receive updates from inform.ng?
You can sign up for our newsletter to always receive all our updates directly to your email; you can also follow our Twitter and Facebook pages; and you can also subscribe to our Telegram channel while also joining our WhatsApp group. Follow any of the below links.